Design Strategist + Researcher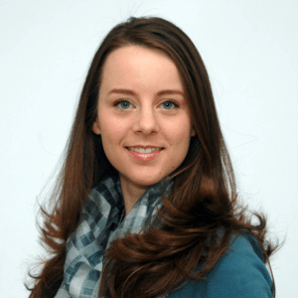 Elizabeth Vander Veen is a collaborator, designer, researcher, and strategist who works integratively with teams to build the connective schema for ambitious, collaborative projects from their beginnings in abstract problem spaces to later co-created concrete realities. She is a communication specialist and design generalist whose work has taken her from being frontline staff in the public schools in Michigan, to designing a team game for improving how patients leave hospitals, to facilitating global reimaginations of the e-waste cycle.
Elizabeth has long valued the contribution of a community's own members as its most effective agents of change. At an individual level, she put this into action herself when returning to Michigan for a role as a speech-language pathologist in her hometown's Title 1 majority-minority public schools. Now, working in design at systems-levels, she continues to be driven by the desire to involve individual voices in the decisions that design the future by creating processes to pull actionable projects out of wicked problems.
Her design and research approach draws from a background in communication sciences and disorders, a field that couples data with intuition. She combines people skills with technical and theoretical aptitude, coheres research with instinct, connects qualitative analysis with original synthesis, and creates visual and verbal narrative arcs alongside products and services. Elizabeth scaffolds collaborative efforts through multi-modal communication artifacts, texts, visualizations, encounters, tools, documents, and conceptualizations. She has designed and facilitated bespoke workshops, sprints, virtual sessions, and charrettes with a wide range of participants to initiate and bolster collaborative projects. She builds shared understanding in disciplinarily-diverse and cross-cultural teams and endeavors.
Elizabeth's work has taken her across sectors, including: education, healthcare at Blue Cross Blue Shield of Michigan, and public health at the University of Michigan's School of Public Health Office of Innovation and Social Entrepreneurship. She also owns EV Design LLC. Her education includes a liberal arts degree from Calvin University, with a Bachelor of Arts in Speech Pathology and Audiology with Honors, as well as both a Master of Science in Speech, Language & Hearing Sciences from Purdue University and a Master of Design in Integrative Design from the Stamps School of Art & Design at the University of Michigan, where she was a Rackham Merit Fellow. Elizabeth maintains a Certificate of Clinical Competence in Speech-Language Pathology and is a member of the American Speech-Language-Hearing Association (ASHA).
Pronouns: she/her/hers
elizabeth [at] rootoftwo [dot] com