Owner + Principal at DAUB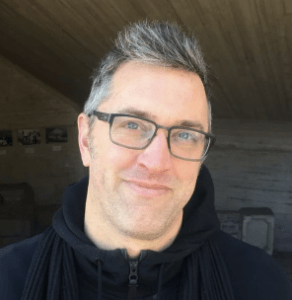 Karl Daubmann is the dean and professor at the College of Architecture and Design at Lawrence Technological University. He has taught design and seminars in digital media, robotic fabrication, construction, and multidisciplinary design. Daubmann received his bachelor of architecture from Roger Williams University and a master of science in architectural studies from Massachusetts Institute of Technology where his concentration was in design computing. Daubmann is a fellow of the American Academy in Rome and won the Founder's Prize in 2015. His research while in residence in Rome was focused on construction geometry related to the Baroque.
Daubmann is a registered architect with a record of distinguished projects inspired and driven by his interests in design technology, manufacturing, and multidisciplinary design. Daubmann began the DAUB research studio in 2012 as a means to focus on those same preoccupations and to develop work to push the disciplinary limits of those interests. DAUB is both an acronym for design, architecture, urbanism, and building and a reference to one of the oldest forms of composite construction (wattle and daub).
As a former partner of PLY Architecture for more than 10 years, Daubmann co-authored a broad range of work exploring design and digital fabrication with a local focus in Michigan. The work of PLY has been published nationally and internationally and received awards for both built and speculative projects. While principal at PLY, the office received a 2010 & 2011 Architect Magazine R+D Award for architectural research; a national AIA 2010 Small Project Practitioners Award; a commendation from the international AR+D Awards from Architectural Review; a Citation from the 59th Annual P/A Awards, an Architectural League of New York, Young Architects Award; and 7 State of Michigan AIA Awards. In 2007, PLY was named one of "101 of the World's most exciting new architects" by Wallpaper* Magazine. 
Pronouns: he/him/his