A Natural History of Digital Life.
2009 ACM SIGGRAPH Juried Art Gallery
The ACM SIGGRAPH 2009 Juried Art Gallery brought together artifacts that demonstrate, celebrate, critique, and conjecture about the flux of natural and technological forces.
As technological tools, digital devices offer new ways to access and alter the natural world. They also inform and challenge our assumptions about the nature of natural things - ourselves included. The artworks assembled for BioLogic: A Natural History of Digital Life explore what can happen when biological forms and systems are grafted together with code and networks to explore expressions of life as we know it, or imagine it to be.
We were members of the jury and committee for the art gallery at the 2009 ACM SIGGRAPH conference. This was the first major conference to be held back in New Orleans since hurricane Katrina in 2005. The conference was attended by over 11,000 artists, research scientists, gaming experts and developers, filmmakers, students, and academics from 69 countries.
Our participation on the juried art exhibition coincided with a move to do things differently than in previous years. Specifically, we wanted to reduce the number of works shown and grant each work significantly more space. Our jury process selected 11 works, most of them interactive installations. Another innovation was that the works exhibited in BioLogic were published in a special issue of Leonardo (The Journal of the International Society of the Arts, Sciences, and Technology).
John was also an advisor for the 2009 ACM SIGGRAPH Design & Computation Gallery: Generative Fabrication. This exhibition explored non-linear and biological processes in design and digital fabrication through selected art, architecture, and design projects by Janet Echelman and Buro Happold Consulting Engineers; Greg Lynn/FORM and Kreysler & Associates; Fabian Scheurer (designtoproduction); Chris Lasch & Benjamin Aranda; Lars Spuybroek (NOX); Lionel Theodore Dean (FutureFactories); Sabin+Jones LabStudio; Ferda Kolatan+Erich Schoenenberger (su11 architecture+design).
The jury was looking for exceptional works of art, completed in the previous two years, by artists who engage technology and the natural world in their creative process.
We were particularly interested in projects that referenced one or more of the following areas of interest:
Morphology and Physiology – works that focus on the form, structure, and function of living or life-like things.
Process – works that focus on biological processes such as growth and development.
Habitat – works that focus on the physical environment of a living species or population.
Our selection criteria were: relevance to the theme, quality of accompanying artist statement, creative use of media, and depth of critical exploration. All forms of digitally mediated work were eligible, as well as works made in traditional media that commented on technology. International projects, three-dimensional works, and kinetic or interactive pieces were encouraged, and if selected, the gallery space would be designed to accommodate them.
Recent projects by 11 artists representing 10 countries were selected, offering both serious and playful scenarios. All the projects were kinetic, most were interactive, and many are large installations that immersed the viewer in fantastic environments of shivering tendrils, singing strands of hair, and fuzzy, cloud-like surfaces that respond when stroked. The complex technologies and intriguing topics encountered in the exhibition offered viewers a compelling survey of ideas and issues that characterize contemporary life – a tangle of digital devices, natural processes, and us.
Works by: Philip Beesley; David Bowen; Petko Dourmana; Arthur Elsenaar & Remko Scha; Xárene Eskandar, Joshua Hernandez, Christopher O'Leary & Grant Davis; Verena Friedrich; Yoon Chung Han, Gautam Rangan & Erick Oh; Scottie Chih-Chieh Huang; Kumiko Kushiyama, Shinji Sasada & Soichiro Takeyama; Sanghun Lee, Jayoung Kim,
Hyomi Mun, Jungmi Kim & Junghwan Sung; Nina Tommasi.
The new format for the art gallery with fewer, larger works was considered a success. John contributed to ACM SIGGRAPH 2011: Tracing Home in The Age of Networked Techniques as a reviewer for the juried art exhibition. We both contributed to ACM SIGGRAPH 2012: In Search of the Miraculous – Cézanne was a jury member for the juried art exhibition. John was a jury member for peer-reviewed scholarly papers about digital and visual art and its relationship to technology and society.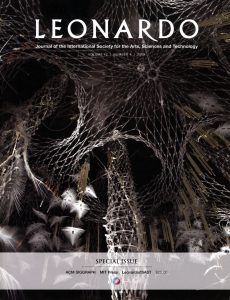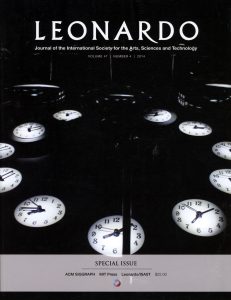 Date: 2009
Location: Ernest N. Morial Convention Center, New Orleans, Louisiana, USA
Client: ACM SIGGRAPH (Association for Computing Machinery's Special Interest Group on Computer Graphics and Interactive Techniques)
Schedule:
Design: Spring 2008
Completed: Fall 2009
Funders:
ACM SIGGRAPH
Team:
Elona Van Gent, BioLogic Art Chair
Cézanne Charles (rootoftwo)
John Marshall (rootoftwo)
Carrie Morris
Mona Kasra
BioLogic Art Jury: Suzanne Anker, Cézanne Charles (rootoftwo), John Marshall (rootoftwo), Carrie Morris, Sascha Pohflepp, Sabrina Raaf, Marcia Tanner
URL: https://digitalartarchive.siggraph.org/exhibition/siggraph-2009-biologic-a-natural-history-of-digital-life/