THR_33 (Tea House for Robots) & RBTS
Speculative Domestic Objects & Environments
IN OUR NEAR FUTURE HOME, EVERYDAY APPLIANCES ARE CHERISHED OBJECTS THAT HAVE BECOME PART OF THE FAMILY.
These new "smart products" have the capacity to redefine our approach to electronics and sustainability by harnessing emotionally durable and circular design, but they also represent a real challenge to personal privacy and data rights. THR_33 and the series of RBTS are speculative empathetic objects and environments that explore the changing relationship between 'users' and IoT (Internet of Things) product-service-systems, when perhaps they now have the ability to know us better than we know ourselves.
THR_33 (Tea House for Robots) is an installation that consists of a responsive architectural environment and a group of interactive robotically-enhanced domestic appliances – RBTS. The RBTS and the tea house structure provide an opportunity to speculate on the case for 'emotionally durable design' as a key to the sustainability of near-future domestic products. The project attempts to address consumer psychology and the design of objects capable of supporting more meaningful relationships with their users.

We are concerned that domestic products, that once were considered hereditary objects (passed from one generation to the next) or other long-life appliances (like refrigerators, ovens, washers, and dryers, etc.) will become subject to the same harmful design for the dump cycle that is pervasive in the consumer electronics industry. The RBTS design sensibilities hybridize mid-20th Century product and vehicle icons of industrial design. The RBTS are intentionally cute, pet-like designed objects developed to provoke critique, inquiry, and empathy.
THR_33 & RBTS, originally commissioned for the National Museum of Modern Art, Kyoto was developed to simulate a complete product-service-system environment.
The user had to compete for the affection of its RBTS by smiling outside of an interactive tea house which conformed to the dimensions of the traditional Japanese tea house structure. We saw this tea house as part of the connected smart home. In this speculative future, domestic appliances and household objects would need to go somewhere in the home to upgrade themselves through play and recharge their power. We were granted special access to OMRON Corporation's facial recognition technology that can measure the amount a person is smiling among other features. The RBTS remained behind closed windows in the tea house structure. The windows would open to the degree that a person was smiling and the RBTS would begin interacting with the user.
Each of the RBTS have names descriptive of their purpose that are a play on the "code names" often given to products while they are in development. The MXR_011 will generally only spin in one direction, when a human is present, to anticipate your expectations and desires. When no one is present it will spin in whatever direction it likes. When the TST_003 sees a human, it attempts, in a subservient fashion, to anticipate that you would like it to "heat up" and so will trundle towards you and slide out its toasting tray. RDO_002 really prefers to stay still and silent. Even when it sees you it will move a bit, but will only play sound clips that are snarky and suggest humans are inferior to RBTS (harvested from classic sci-fi movies). They are consciously designed to subvert or invert the usual relationship between humans and objects to better reflect the interdependencies that these new digital agents represent.
THR_33 was commissioned by The National Museum of Modern Art (MOMAK) Kyoto, Japan for the 2010 exhibition "Trouble in Paradise/Medi(t)ation of Survival", curated by Shinji Kohmoto. Sustainability, the Anthropocene and humanity's ability to survive climate change induced shocks and impacts, were the curatorial remit for the original THR_33 project. The exhibition critically examined what had been accomplished after the Kyoto Protocol (1997) was adopted and what was to come.
RBTS was exhibited at the 2015 Detroit Design Festival (now Detroit Month of Design) as part of the Design Village. RBTS was reimagined with new coded interactions and behaviors for the exhibition "Are you talking to me?" curated by Dominique Roland and Olivier Peyricot at Centre des Arts (Enghien-les-Bains, France) and Cité du design (Saint-Étienne, France) in 2017. This exhibition explored the uses and practices of connected objects as they promise a sea-change in lifestyles, supporting our habits while sometimes confusing our true needs.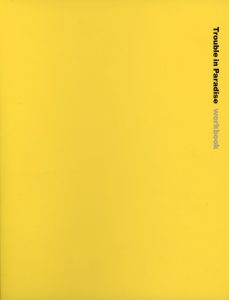 'Trouble in paradise: Medi (t) ation of survival: workbook'
Editors: Shinji Kawamoto, Eri Nagata, Chinatsu Makiguchi. 2010 National Museum of Modern Art, Kyoto. ISBN 9784876421930.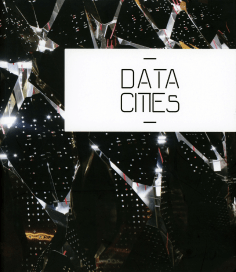 Date: 2010-2017
Location: Kyoto, JP; Detroit, MI; Saint-Étienne, FR + Enghien-les-Bains, FR
Client: THR_33 commissioned 2010 for The National Museum of Modern Art (MOMAK) Kyoto, Japan, curated by Shinji Kohmoto. RBTS 2017 curated by Dominique Roland and Olivier Peyricot at Centre des Arts (Enghien-les-Bains, France) and Cité du design (Saint-Étienne, France).
Schedule:
MOMAK: Winter 2019 – Summer 2010
Completed: Summer 2010
Centre des Arts/Cité du design: Winter 2016 – Spring 2017
Completed: Spring 2017
Funders:
The National Museum of Modern Art (MOMAK); The Office of the Vice President for Research at the University of Michigan; The Stamps School of Art & Design at the University of Michigan; and Taubman College of Architecture and Urban Planning at the University of Michigan.
Partners:
The Digital Fabrication Lab (FABLab) Taubman College of Architecture + Urban Planning, University of Michigan; and THR_33 uses Omron's Smile Scan http://www.omron.com/
Team:
Cézanne Charles (rootoftwo)
John Marshall (rootoftwo)
Karl Daubmann (DAUB, formerly PLY Architecture)
Assisted by: Chris Johnson and Westley Burger. Additional help provided by: Robert Yuen, Taisuke Murakami, and Osman Khan.
Dimensions: 9' (L) x 9' (W) x 6' (H); various
Media: Plywood, synthetic paper, ABS, aluminum, steel, Arduino microcontrollers, LEDs, speaker, audio, servo motors, sensors, video camera, PC.
Featured Image: RBTS Installation 'Are you talking to me?'
Courtesy: Centre des Arts
Photos: Nicolas Laverroux
All Other Images: rootoftwo