A Neurotic Early Worrying System (NEWS) & Open Hardware Kit.
Headless chickens respond to internet fear levels
Spending much of our lives connected digitally, we are as affected by the 'weather' on the Internet as in the sky.
Whithervanes tracks the orchestration of fear in real time through monitoring newsfeeds for alarmist keywords. The project aims to highlight the extent to which we are affected by data and media, which mostly goes unnoticed.
Whithervanes' are headless-chicken shaped sculptures that look for programmed keywords related to fear (e.g. natural disaster, economic collapse, war, etc.) in newsfeeds from Reuters. When fear is encountered these headless chickens "run away" (spin) & illuminate colors indicating the threat level. People can interact via the project website and Twitter channel to increase or decrease the amount of ambient fear by using the hashtags: #keepcalm or #skyfalling. Whithervanes explores how we can act upon rather than simply respond to, networked data. The image of the headless chicken perfectly expresses the sense of panic that corporations, governments and the media use to keep citizens acquiescent.
The weathervane, an agrarian age informatic device, has been reconceived for the 21st century as a network of 3-5 sculptures that are installed on prominent rooftop locations.
The sculptures are localized for each neighborhood, city, or iteration of the project. Working with local people in Miami and Folkestone, we gathered input, stories and headlines about local issues and anxieties through participatory discussion and making workshops. Their input forms the basis of the keywords used to drive the system, along with terms derived from the US DHS Media Monitoring Analysts Binder obtained via FOIA requests by the EPIC. The project website and twitter channel reveal the current fear levels, the news story, and the keywords triggering the response.
From 2016-2018 we worked with BeagleBoard and Seeed Studio to develop 'Whithervanes Open Hardware Kit' for community technology groups, citizen journalists, activists, and creative technologists to develop new modes of access to, engagement with and common ownership of existing data streams using newsfeeds as the starting point. The kit includes a github code repository, files for 3D printing and a custom, single board Linux computer.
Social media and the physical fragmentation and segregation of our cities has driven us into information ghettos. It is difficult to understand the ways that big data, algorithms, online moderators, biased media and fake news come together to shape our behavior and ideas. We began exploring these issues in 2012 and launched the public realm project in 2014, all of which preceded Brexit, the 2016 US election and the embrace of fake news and 'alternative facts' by the Trump Administration. This issue has taken on greater importance and the chickens are like a blinking light on the dashboard of your car – they are there to let you know that something, somewhere is not quite as it should be, and it needs your attention. This 'neurotic early worrying system' highlights how much our contemporary media, policy and political frameworks spread fear, anxiety, misinformation and disinformation through the Internet and social media platforms.
Whithervanes is part of the international Neo-Nomad Project (an initiative of SAPAR Contemporary Gallery + Incubator, NYC) curated by Basak Senova. The prototype of the Whithervanes Open Hardware Kit debuted as part of the exhibition "Are you talking to me?" curated by Dominique Roland and Olivier Peyricot at Centre des Arts (Enghien-les-Bains, France) and Cité du Design (Saint-Etienne, France) in 2017.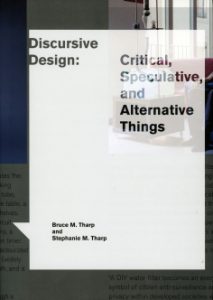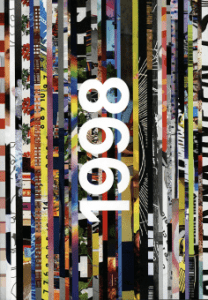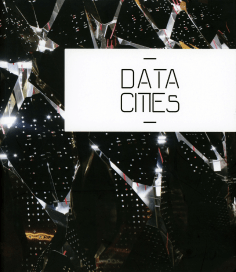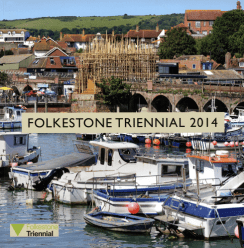 'Folkestone Triennial 2014'
Whithervanes: a Neurotic Early Worrying System. Exhibition Catalog. Creative Folkestone. Edited by Lewis Biggs.
p20-23.
Locust Projects Curated by Lorie Mertes
Founded by artists for artists in 1998, Locust Projects is Miami's longest running nonprofit alternative art space. As a leading incubator of new art and ideas, Locust Projects emphasizes boundary-pushing creative endeavors, risk-taking and experimentation by local, national and international artists.
Folkestone Triennial Lookout 2014 Curated by Lewis Biggs
Folkestone Triennial is the largest exhibition of newly commissioned work presented in the UK.  Artists are invited to use the town as their gallery, utilising public spaces to create striking new art that reflects issues affecting both the town and the wider world.
Folkestone Artworks Curated by Lewis Biggs
Folkestone Artworks is the UK's largest urban contemporary art exhibition. The changing exhibition, currently consisting of 74 artworks by 46 artists offers an experience like nowhere else in the world: great contemporary art with an invitation to explore, examine and understand the town's geography, history and potential future.
Fast Company These Headless Chickens Spin Frantically When The News Gets Bad
Fresh Art International Art of the Everyday
Miami New Times Whithervanes by rootoftwo Comes to Miami's Locust Projects
Sun Sentinel These headless chickens spin on Miami rooftops when there's bad news
Beyond Social Temporal, Contextual, Situated: Design Practice and Research for Future-Making
Knight Arts Challenge Award Detroit 2014 Announcing 58 winners in the Detroit Knight Arts Challenge!
Wired These Weather Vanes Spin When There's Bad News
Fast Company These Headless Chicken Weathervanes Spin When The Internet Freaks Out
Dezeen rootoftwo create headless weather vanes that represent fear levels
Port Magazine Small Town, Big Ideas: Folkestone Triennial
The Guardian Folkestone Triennial 2014 review – Kent's gold coast mines a rich artistic seam
Date: 2012-2018
Location: Folkestone, UK + Miami, USA
Client: Commissioned 2012 Creative Folkestone for 2014 Folkestone Triennial and Folkestone Artworks, curated by Lewis Biggs. Commissioned 2015 Locust Projects for Art on the Move 2018, curated by Lorie Mertes.
Schedule:
Folkestone Design: Winter 2012 – Fall 2014
Completed: Fall 2014
Miami Design: Winter 2016 – Fall 2018
Completed: Spring 2018
Funders:
Creative Folkestone; Penny W. Stamps School of Art & Design, University of Michigan; The Office of the Vice President for Research, University of Michigan; Locust Projects; and the John S. and James L. Knight Foundation.
Partners:
The Digital Fabrication Lab (FABLab) Taubman College of Architecture + Urban Planning, University of Michigan; The Work Department; The Workshop/The Beach Wifi Project; Pulsar Light of Cambridge Ltd.; BeagleBoard.org Foundation; Seeed Studio and Brightly Interactive.
Team:
Cézanne Charles (rootoftwo)
John Marshall (rootoftwo)
Assisted by: Travis Martin, Aaron Willette, Jason Prasad, David Brusstar, Alexander Watanabe, Matt Rowe, Ashley Light Engineering, Joint Electrical, Christopher Hore Chartered Engineers, Phil Vander Veen, EES Design LLC, YetiWeurks Art + Engineering, and a2 Content, LLC.
Dimensions: Various
Media: Polyurethane, polyester, steel, Raspberry Pi computers, LEDs, stepper motors, sensors.