AXD Book + Podcast Launch
Thank you to all of those that joined us for this Zoom event to celebrate the successful run of the 22 AXD commissioned projects by Detroit-based artists, culture keepers, and creative practitioners. AXD is a yearlong, city-wide, multi-disciplinary series featuring exhibitions, performances, and events developed by Kresge Artist Fellows, Gilda Award recipients, and Kresge Eminent Artists immersed throughout Detroit, Hamtramck, and Highland Park. AXD explores the changing landscape and narrative of the city and its neighborhoods.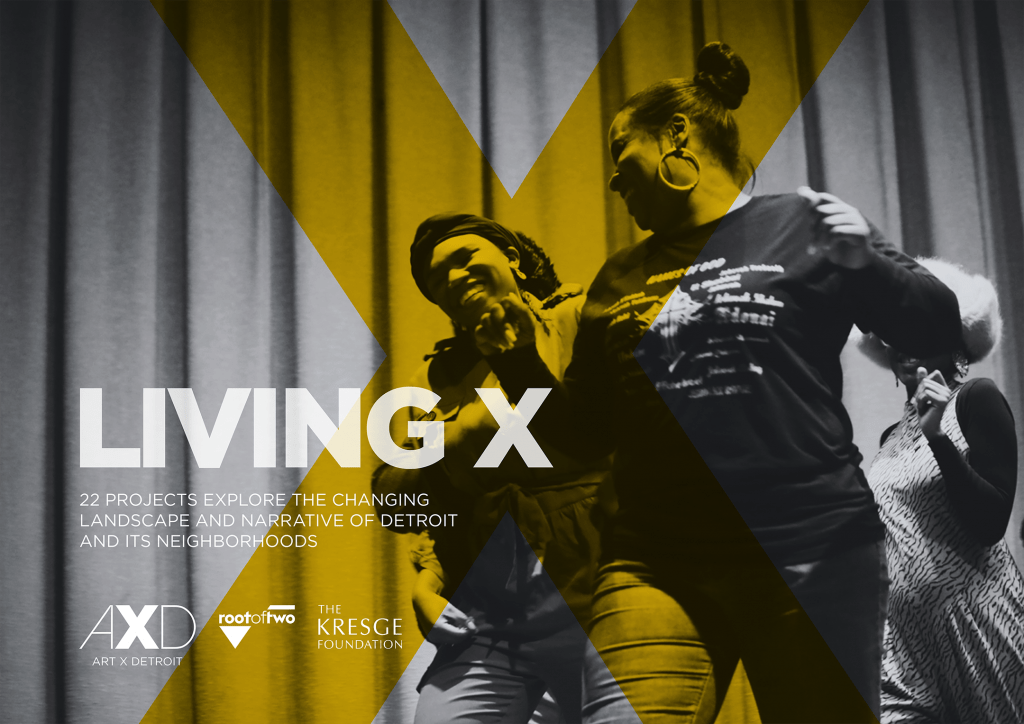 The online presentation coincided with the release of an eight-episode Living X Podcast — hosted by Ryan Myers-Johnson, Executive Director of Sidewalk Detroit — and an advanced copy promotion of the catalog available in print and digital formats.
The event featured performances, readings, discussions, and screenings by AXD artists: Sacramento Knoxx, Marsha Music, Senghor Reid, Richard Newman – The Hinterlands, and Julia Yezbick. Check out the video below, as a recap!